Spain 2002 - Bilbao to Gibralter
If you have a motorcycle you should really do a tour on it. I was lucky enough to do three tours this year;
1. Spain, I organised for 2 of us.
2. Northern France, I was reserve navigator in group of 13 bikes, all linked by bike to bike radios.
3. Cornwall, I organised for 5 bikes.
Here are some pictures from the Spanish trip, showing the extremes of 6,000ft up a snowy mountain one day and on the south coast a few days later with sunny sky and hot weather.
For more information and pictures, including the full route, check out www.skylarkmeadows.com - and if your interested mines the blue BMW in front. That's John in the first picture, on his tasy Triumph, to which one friendly Japanese lady said - 'my you have got a big one' refering to his 190 section rear tyre I'm sure!!!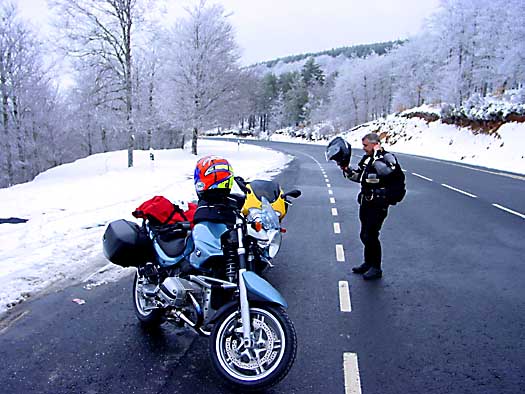 The view from Gibralter - it was great to ride around Gib with UK plates, it was a magnet for attention to have riden down, and the locals were so friendly.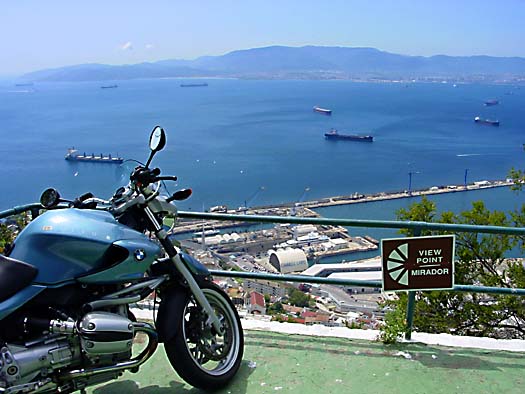 The bendy roads in Spain were awesome, and the Peeks of Europe had some of the best, all carved into the side of valleys or mountains.