Raptor 30
The raptor is well known to most club flyers, and is one of the very best starter (and advanced) 30 size helicopters on the market. It never ceases to amaze me just how easy they are to build, how cheap to buy and fix - and once you get the hang of it - how well they fly advanced aerobatics. My other favorite is the Hirobo Sceadu 30/50 (replaced the Shuttle ZXX). The Hirobo is a little more expensive and a little more complicated, and maybe is better considered as a next step after the Raptor.
Locally I know 2 new Raptor owners, one an experienced flyer doing circuits and nose in, the other a complete beginner. Both had little trouble building the kits, making comments how smooth and positive all the components fitted together. They both flew great too, with no vibrations of awkward flight traits.
Below are two pictures of a raptor 30 decked out in USA sticker kit. These kits are available from Midland Helicopters, and I am told are only £12, great value. The last two pictures also show th UK kit.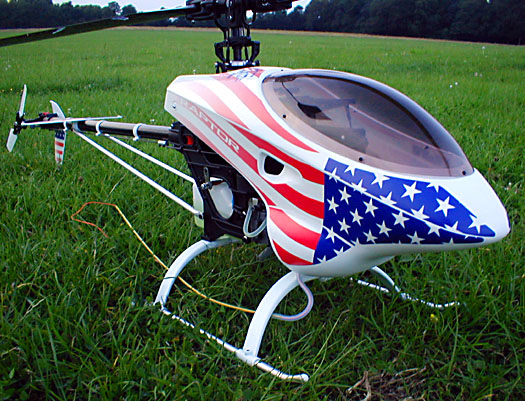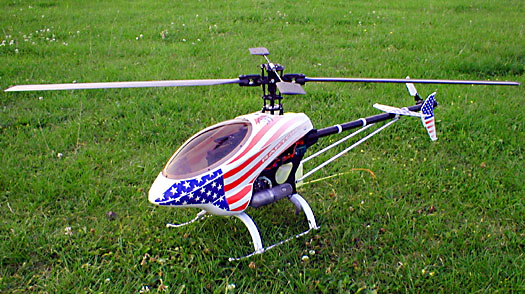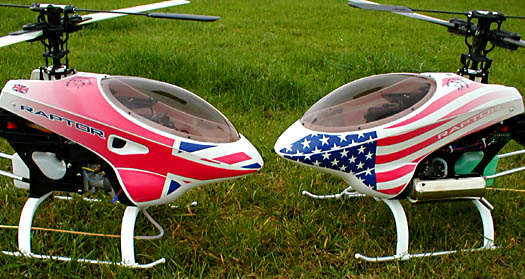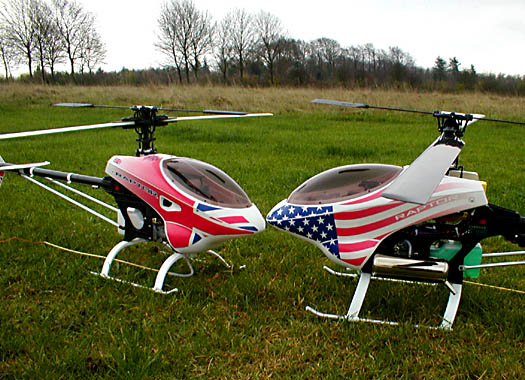 Enjoy these other links to raptor web sites;
coming soon . . . .
And check out this link to help with your raptor's smooth running, the same help can apply to all other models.